I am not only a passionate mountaineer and family man, but also a representative of strong values, attitudes and goals that drive me to excel in my life and work.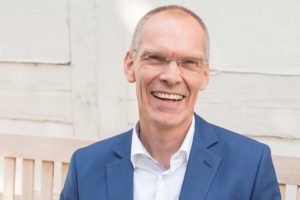 Keplerstr. 1
70771 Leinfelden-Echterdingen, Germany
+49 151 15374308
+49 321 25374308
info@schacht-consulting.de
Schacht Consulting's partnerships and memberships always reflect our values. We support good out of conviction.
DDV – Deutscher Dialogmarketing Verband e.V. 
You can't always just talk about things, you also have to get involved yourself. That's why I'm involved in the DDV. Only if we manage together to establish a mouthpiece for the industry will we be heard by politicians. Here we can exchange ideas with other members and shape our future according to our own values. In the association and with politics, the mills certainly always grind a little slower, but it still makes sense to raise your voice here.
Marketing Club
Customer Service is marketing through and through in my innermost conviction. In our CRM model, Marketing Sales and Service unite the customer interfaces. That's why it's important to constantly educate yourself and not lose touch with innovations in marketing. Supporting this in the region has prompted me to get involved in the Marketing Club Stuttgart-Heilbronn.
Aktion Baum
How can we sustainably manage to preserve our environment? Anyone who travels a lot and sees many other countries knows that forests are something wonderful. Not only that we have a renewable raw material, but also that whole ecosystems are formed by the forest and the trees. When I flew back from China a few years ago, I looked out of the window and saw vast expanses of land without trees. I thought of the campaign "stop talking, start planting". However, the call was not enough for me. I was looking for a way to actively support it. With Aktion Baum I have now found this possibility. I am happy about the holistic approach.
Miniköche Europa
Raising young people's awareness of health at an early age through proper nutrition in an intact environment can be a building block for health for me. I find that exciting and an interesting approach that I am happy to promote.