We accompany change. When ways of working change, employees must be taken along and involved in the transformation process. This also means noticing and reducing fears and enabling openness and transparency to address them. Only then can employees accompany the change in a positive way.
In principle, it is always about forming a new order. This can always be a difficult task. It is not for nothing that up to two-thirds of planned change processes in organisations are usually aborted, fail completely or do not achieve the desired result. Therefore, especially in the transformation phase, the consideration of change management processes is a challenging task.
This includes the following areas:
Identifying resistance in the organisation (resentment, rumours, escalating conflicts, covert as well as overt resistance).
De-escalating the conflicts that have arisen
Developing a guideline and initial concrete proposals for future cooperation
Involving all employees in a participatory process
Informing all employees about requirements and possibilities for change
Developing proposals for process flows and organisation
The aim is always not to work against the system forces, but to create space for concerns and to make those affected participants.
Two models that illustrate this schematically well are that of Kurt Lewin (3 phases) and that of John P. Kotter (8 stages):
3 phases according to Lewin
8 stages according to Kotter

1. Unfreezing

 

Create a sense of urgency
Build leadership team
Develop a vision
Communicate vision widely

2. Moving

 

Empowerment
Ensure short term goals and successes
Securing achievements, ensuring further change

3. Refreezing

 

Anchoring change in corporate culture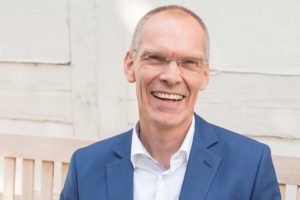 Keplerstr. 1
70771 Leinfelden-Echterdingen, Germany